Suited Birdies by Nathan Ota & 3DRetro.
5 1/2" high vinyl figure, multiple versions, each a limited release.

3DRetro.com
NathanOta.com
The Walking Dead Lucille Mini Bat by Skybound.
24" long PVC mini baseball bat from The Walking Dead comic.

Skybound.com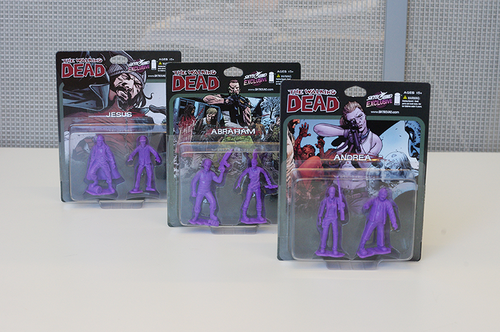 The Walking Dead Mini Figures by Skybound.
2" PVC mini figures from The Walking Dead comic, available in multiple characters/colors.

Skybound.com
Various Mini Figures.
Approximately 2" PVC mini figures for several characters/clients including S.U.C.K.L.E., RoboToyFest, and more.

SuckleFriends.com
RoboToyFest.com
Mouseketeer Army "Will" by Bob Dob & 3DRetro.
8" high vinyl figure, limited edition release.

3DRetro.com
BobDob.com
Wild Girls 2 Figure Set by Gary Baseman & 3DRetro.
Girl stands 6" high, Chou Chou is 3.5", both limited vinyl figures with magnetic hand holding attraction.

3DRetro.com
GaryBaseman.com
Creamy by Gary Baseman & 3DRetro.
5" high vinyl figure, multiple versions, each a limited release.

3DRetro.com
GaryBaseman.com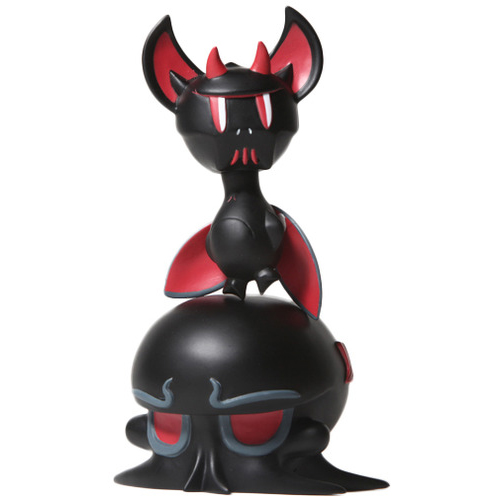 Strife & Sire by Nathan Hamill & 3DRetro.
7" high set of two vinyl figures, multiple versions, each a limited release.

3DRetro.com
NathanHamill.com
Lavabear by Nathan Hamill & 3DRetro.
8" high vinyl figure, multiple versions, each a limited release.

3DRetro.com
NathanHamill.com
Boob Ball by Buff Monster & 3DRetro.
4" vinyl figure, six versions, each a limited release.

3DRetro.com
BuffMonster.com
Bunny Ride, Go! by Brandi Milne & 3DRetro.
7" long vinyl figure, two versions, each limited to 100 pieces.

3DRetro.com
BrandiMilne.com
Sugar Lamb, Go! by Brandi Milne & 3DRetro.
7" long vinyl figure, two versions, each limited to 100 pieces.

3DRetro.com
BrandiMilne.com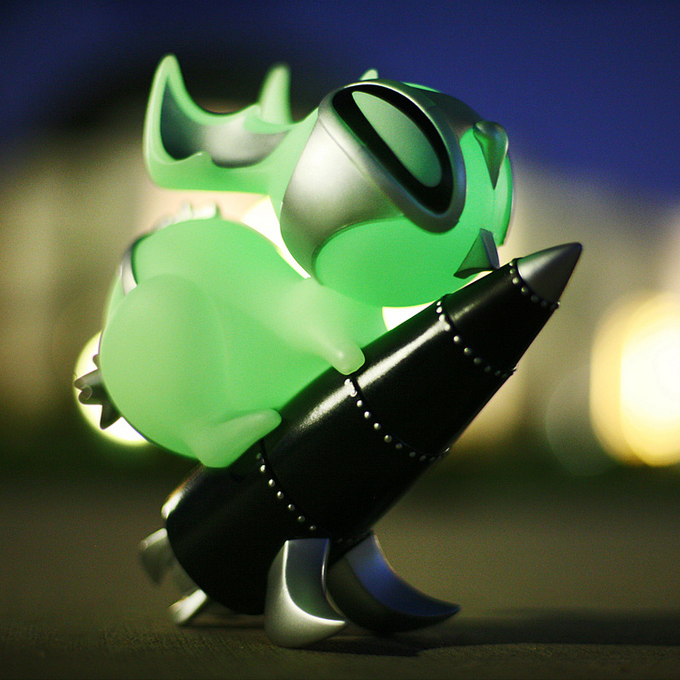 Bellicose Bunny by Nathan Hamill & 3DRetro.
6" tall vinyl figure available in several colorways.

3DRetro.com
NathanHamill.com
Pepper by Ragnar & 3DRetro.
Vinyl Pepper figure limited to 100 pieces for $40.

3DRetro.com
LittleCartoons.com
Beat Bee by Jim Mahfood & 3DRetro.
Resin figure, very limited.

3DRetro.com
foodoneart.blogspot.com
Lyllionia & Panzy the Pirate
Each doll is 8" tall with vinyl head and soft body.

You can find out more about the Pocket Full of Posiez characters and check product availability at PocketFullofPosiez.com!
Pocket Change Art Coins Series 1 features art by Andrew Bell, Frank Kozik, Joe Ledbetter, Scott Tolleson, and 64Colors. These 1.5" metal coins are limited to 125 pieces each and will be available for $12 each.

Find out more about Pocket Change at PocketChangeArt.com!